Arthouse Boulevard Navy Wallpaper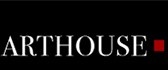 Item: 9001253671
Availability: Unavailable
Product Description
This gorgeous navy coloured background brings out the tones from the leaves of the trees, and will provide a warm and welcoming feel to any living area in your home.
This wallpaper would be great to create a stunning feature wall or to decorate an entire room, for a true jungle feel. This wallpaper is paste the paper, the most traditional installation method for wallpaper.
Follow the instructions and allow your wallpaper adhesive to soak and time for the paper to relax off the wall for best results.
Delivery & Refunds
The delivery cost of your order depends on the size of the item you are ordering.
A product that can be delivered by one person, is standard delivery and costs £4.95. This is is free if you spend £50 or more. Delivery will take between 2 - 4 working days for in-stock items.
A two person delivery is required for furniture, appliances and items over 30kgs. This costs £25, or is free if you spend £2999 or more. Delivery will take between 5 - 10 working days for in-stock items. For items that are available to order, the delivery timescales will be confirmed in the checkout.
Deliveries to some remote postcodes are possible, and carry an additional premium delivery charge. This will be charged in checkout, but please contact us if you have any questions.
Click and Collect is available on in-stock items from our Grantham site; NG32 2AB. This will be offered in the checkout for small items, but please contact us if you require click and collect on Furniture.
Please be aware that we do not offer free returns, so unless there is a fault with your item, then you will be required to cover the cost of returning it to us, or for us to collect the item.
Please be aware of the order cancellation policy attached to furniture products, and in particular, items that are configured to your choice.