Our History
---
Our stores have a lot of history - in fact, we're over 200 years in the making! Our stores began in the Lincolnshire town of Boston in 1804, when John Oldrid and Richard Hyde purchased a small retail unit.
We've grown enormously since then and now have successful stores in Grantham and Boston, including an extensive garden centre. You can find out more about our heritage below.
---
John Oldrid III 1879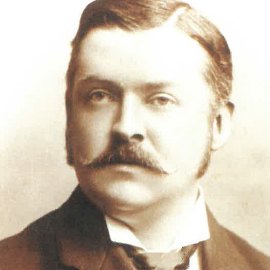 Oldrids Receipts1906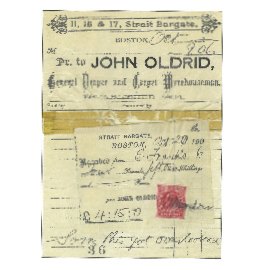 Oldrids Carpet Shop1920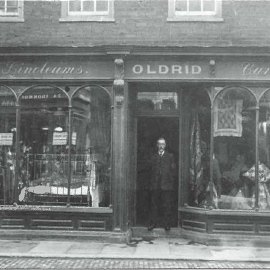 ---
We are a family business, trading for over 200 years!
---
See below for more key dates in our timeline!
2020
A Global Pandemic temporarily shut our stores for the first time since 1804
2017
Downtown Grantham Designer Outlet is proposed
2016
Oldrids Scunthorpe opens
2013
Downtown Lincoln & Oldrids Gainsborough are opened
2012
Downtown Grantham is refurbished
2009
Oldrids' transactional website is launched
2004
Oldrids celebrates is 200th birthday
2003
Pescod Hall moves
1998
Downtown Grantham is enlarged
1989
Downtown Grantham is opened
1985
Downtown Boston is refurbished
1981
Downtown Boston is built
1975
Oldrids Boston is rebuilt
1969
Oldrids Boston is demolished
1960
Oldrids New Street opens selling furniture
1920
Oldrids continues to expand - now selling carpets
1918
Oldrids purchase additional shops including Pescod Hall
1915
The Isaac family take over Oldrids
1915
Oldrids is put up for sale again
1906
Mr. Sydney Smith takes over the running of Oldrids
1905
Oldrids is put up for sale
1804
Oldrids is created by Mr. John Oldrid
---