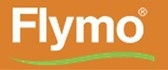 Flymo
Flymo Categories
---
Flymo EasiStore 300R Lawnmower
The Flymo EasiStore 300R Electric Wheeled Rotary Lawnmower boasts a powerful 1200w motor. It is designed to cut long grass for small gardens.The integrated rear roller creates a neat striped finish to your lawn. With close to edge cutting the Flymo EasiStore 300R cuts along borders and flowerbeds, meaning less time spent trimming.It's equipped with a large 30L grass box that you can empty with...
Flymo Glider Compact 330AX Lawnmower
Hovering on a cushion of air, this compact mower glides over gentle slopes and bumpy gardens with ease.The Flymo Glider Compact 330Ax Lawnmower utilises a powerful 1700 W motor and 10 m cable that is ideally designed for small to medium gardens so you can mow the length of your lawn without an extension cable. A 33 cm cutting width and 12-32 mm cutting height that utilises a central height adjust ensures...
---
Flymo Hover Vac 250 Lawnmower
Designed for smaller gardens, the Flymo Hover Vac 250 is a lightweight 25cm electric hover mower that utilises a powerful 1400W motor. Floating on a cushion of air whilst cutting the grass, this hover mower features dual lever handles for greater flexibility and manoeuvrability, as well as an easy-to-empty 15L grassbox that both collects and compacts so you can reduce the number of stoppages when mowing...
Flymo Speedi-Mo 360VC Lawnmower
Designed for medium to large gardens, the Flymo Speedi-Mo 360VC is a 36cm electric wheeled rotary lawnmower with powerful 1500W motor. Equipped with central height adjust, a large easy to empty 40L grassbox with vision window, and dual lever handles.FeaturesLess Time EmptyingCollects and compacts as it cuts, to reduce the number of stoppages when cutting your lawn.Easy to CarryA convenient handle on...
---
Flymo EasiCut 460 Hedgetrimmer
Perfect for small gardens, the 450W EasiCut 460 has diamond ground, dual reciprocating blades which make light work for any bush or hedge. The EasiCut 460 is designed to tackle the most difficult hedges, however big or small. The EasiCut range is designed for easier and safer handling. This small, electric hedge trimmer comes with a 450 watt motor and 45cm double blades. Your EasiCut 460 will get your...
RRP £64.99
Flymo EasiCut 610XT Hedgetrimmer
Perfect for medium sized gardens, the EasiCut 610XT is Flymo's largest and most powerful hedge trimmer making trimming your lawn and bushes quick and easy. This hedge trimmer features extended 'reach' handles which offer better cutting possibilities, allowing high hedges to be trimmed with little effort, usually allowing you to keep your feet on the ground.Weighing only 4.1kg the EasiCut 610XT also...
RRP £99.99
---
Flymo Sabre Cut XT Hedgetrimmer
Perfect for medium sized gardens, the 500W SabreCut XT has laser cut blades which make light work for any bush or hedge. The SabreCut XT has a blade length of 48cm and 25mm blade gap. With a long reach telescopic handle the SabreCut XT can get to difficult places without the use of a ladder. Weighing only 4.1kg the SabreCut XT also features a tiltable head, protective blade tip and telescopic shaft.FeaturesLaser...
Flymo Contour 500E Electric Grass Trimmer
Powerful electric grass trimmer and lawn edger!The Flymo Contour 500E Electric Grass Trimmer & Lawn Edger offers a quick and easy way to trim and edge the contours of your lawn.The Contour 500E is equipped with a powerful 500W motor and three operating modes that trim, edge and shrub-shear your lawn. With its 25cm Dual Auto feed system that automatically feeds the line, you no longer have to leave...
---
Flymo Contour 650E Electric Grass Trimmer
The Flymo Contour 650E Electric Grass Trimmer makes easy work of trimming and edging your lawn.With a powerful 650 Watt motor and a cutting width of 30cm, you can effortlessly tackle your lawn with ease, trimming through the grass with the double line head. Its auto feed mechanism combined with an adjustable handle helps make manoeuvring simple for a fantastic gardening experience.Featuring a 10m mains...
Flymo Contour XT 300W Electric Grass Trimmer
Designed for small to medium sized gardens, the 300W Contour XT with a cutting width of 25cm, is the ultimate 2-in-1 trimmer allowing you to trim, edge and protect your garden with ease. The 1.5mm silent dual auto line keeps the noise to a minimum. Weighing only 2.8kg the Contour XT is lightweight and easy to use. Features:Lightweight and easy to useLightweight and features a secondary steady handle...
---
Flymo PowerVac 3000 Blower
Perfect for medium sized gardens, the 3000W Power Vac 3000 has a blow speed of 310km/h. With a collection capacity of 45 litres and a shredding ratio of 16:1, leaves are no task for this blower vac. Weighing only 4.8kg in blow mode, the Power Vac 3000 also features a powerful fan.FeaturesShreds LeavesShredding leaves as they are collected, the Jet Vacuum feature is perfect for picking up even wet leaves,...