Accessories
---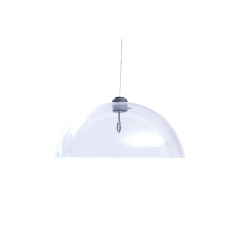 Henry Bell Essentials Squirrel Baffle
The Essentials Range Squirrel Baffle is a simple yet effective solution where squirrels present a challenge. Simply hook a Henry Bell Essential Feeder under the Squirrel Baffle to deter your ambitious garden 'friends!' or remove the hook and position on a feeding station pole to deter squirrels from reaching your feeders.The Essentials Squirrel Baffle can be used with a single feeder being hung on...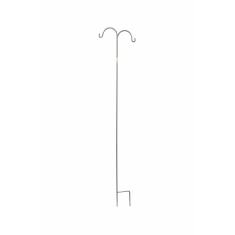 Henry Bell Sterling Twin Shepards Hook
The Sterling Twin Shepards Crook is a strong and sturdy feeding accessory, made from strong steel and finished in polished silver. They are a simple and elegant addition to any garden whether in the lawn or in borders and are ideal for hanging wild bird feeders or for using for outdoor lights or decoration. They are double forked with long base prongs.Great for feeding a wide variety of garden birds...
---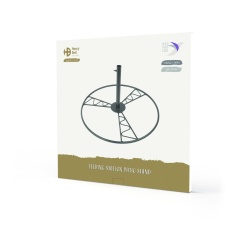 Henry Bell Heritage Feeding Station Patio Stand
To co-ordinate with the Heritage Collection we have carefully selected a 60cm diameter Patio Stand to work with the Feeding Stations. The feeding station pole slots in to the centre and is tightened with a screw to provide stability.A strong, stable & stylish patio stand from Henry Bell's Heritage Collection designed to support feeding stations where there is no grass or border available. Easy...