Arthouse Country Plain Grey Wallpaper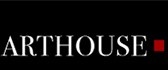 Item: 9001033131
Product Description
The Arthouse Vintage Country Plain Texture Grey Wallpaper is specially designed to coordinate with the rest of the Vintage Wallpaper Collection.This simple yet stylish wallpaper offers an elegant finish to any room.
The wallpaper is textured and features a woven inspired design. It is brought to life in a classic grey colour scheme for a great look.
Roll Size - 10m x 53cm Wide

Roll Coverage - 5.3 Square Metres

Wallpaper Type - Luxury Heavyweight Vinyl
Wallpaper Finish - Textured
Washable
All screens vary in colour reproduction and whilst every effort has been made to display the colour as accurately as possible it is for guidance only.
Delivery & Refunds
The delivery cost of your order depends on the size of the item you are ordering.
A product that can be delivered by one person, is standard delivery and costs £4.95. This is is free if you spend £50 or more. Delivery will take between 2 - 4 working days for in-stock items.
A two person delivery is required for furniture, appliances and items over 30kgs. This costs £25, or is free if you spend £2999 or more. Delivery will take between 5 - 10 working days for in-stock items. For items that are available to order, the delivery timescales will be confirmed in the checkout.
Deliveries to some remote postcodes are possible, and carry an additional premium delivery charge. This will be charged in checkout, but please contact us if you have any questions.
Click and Collect is available on in-stock items from our Grantham site; NG32 2AB. This will be offered in the checkout for small items, but please contact us if you require click and collect on Furniture.
Please be aware that we do not offer free returns, so unless there is a fault with your item, then you will be required to cover the cost of returning it to us, or for us to collect the item.
Please be aware of the order cancellation policy attached to furniture products, and in particular, items that are configured to your choice.