Artesa Artes Copper Finish Fondue Set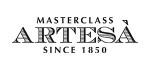 Item: 9001030832
Availability: More stock on order
Product Description
Ready to host a night of pure indulgence for your family or friends? Nothing quite says laid-back luxury like a decadent fondue served up in this stunning copper-coloured pot.
Whether it's gooey Gruyère for crusty bread, velvety dark chocolate for fruit and pastry, or sizzling oil for chunks of meat and seafood, this luxurious fondue set is all you need for an elegant, indulgent dining experience.
The elegant copper effect finish will look equally at home in a classic or contemporary setting - all you have to do is choose which type of fondue to have - cheese, meat or chocolate!
Dimensions:

23 x 23 x 18.5 cm

Includes: 1 stainless steel fondue pot, 1 metal rack, 6 forks, 1 fuel burner (takes chafer gel fuel-not included) and 1 diffuser
Serves up to 6 people
Fondue pot is Handwash Only
5 Year Guarantee
Delivery & Refunds
The delivery cost of your order depends on the size of the item you are ordering.
A product that can be delivered by one person, is standard delivery and costs £4.95. This is is free if you spend £50 or more. Delivery will take between 2 - 4 working days for in-stock items.
A two person delivery is required for furniture, appliances and items over 30kgs. This costs £25, or is free if you spend £2999 or more. Delivery will take between 5 - 10 working days for in-stock items. For items that are available to order, the delivery timescales will be confirmed in the checkout.
Deliveries to some remote postcodes are possible, and carry an additional premium delivery charge. This will be charged in checkout, but please contact us if you have any questions.
Click and Collect is available on in-stock items from our Grantham site; NG32 2AB. This will be offered in the checkout for small items, but please contact us if you require click and collect on Furniture.
Please be aware that we do not offer free returns, so unless there is a fault with your item, then you will be required to cover the cost of returning it to us, or for us to collect the item.
Please be aware of the order cancellation policy attached to furniture products, and in particular, items that are configured to your choice.