Typhoon
Typhoon started as a small company in 1975 with the philosophy to bring kitchen collections and cookware products from far and wide back to the UK, always with great design and at affordable prices.
Whether its kitchen storage or serveware, or everyday cooking items, Typhoon have products to suit all homes, with stylish bread bins, tea, coffee and sugar jars, biscuit jars, utensil jars and much more besides. Stylish, affordable and above all practical, typhoon homewares have a wide range of products to complement your kitchen.
---
Typhoon Categories
---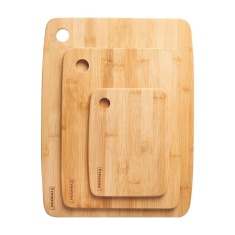 Typhoon Living Set Of 3 Chopping Boards
This beautiful Typhoon Set of 3 Chopping Boards are made from hard wearing bamboo which naturally repels bacteria, perfect for all food preparation needs. Set Contains: Large Board - 38cm x 29cm Medium Board - 30.5cm x 22cm Small Board - 20cm x 15cmHandwash only, avoid soakingDo not use on direct heat sources
RRP £18.50
Typhoon Living Bread Bin - Grey
Typhoon Living Range Presents you a Prefect size Bread Bin Which fits to your Kitchen Decor, You won't believe how the freshness of your bread will hold up! Designed to Inspire your Home. Unlike other bread Bins, this bread Bin has sturdy and Robust Seamless construction and the unit is built to last. Bread needs breathe to stay crisp & fresh. That is why the seal of this bin is not airtight, creating...
RRP £30.00
---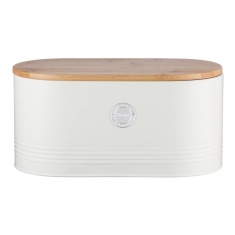 Typhoon Living Bread Bin Cream
From Typhoon's Living collection this bread bin an essential item if you are looking to create a unique and appealing kitchen. The clean, seamless construction using high quality coated steel and sustainably sourced bamboo for the lid looks great and provides the material needed to keep your food fresher for longer. The lid has an airtight seal to lock freshness in.Dimensions: L 34cm x W 18cm x H 15cmVintage...
RRP £30.00