Classic Collection
Classic Collection Categories
---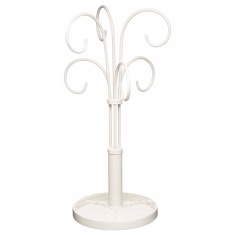 Classic Collection Metal Mug Tree
Elegant, practical and just a little bit nostalgic. They're the hallmarks of KitchenCraft's Classic Collection, and this ornate mug tree is no exception. Designed in the UK by KitchenCraft, it's made of sturdy wrought iron, crafted into graceful curves and painted white. The result is a beautiful piece that's ideal for saving space and staying organised, without sacrificing style. And though it takes...
Classic Collection Ceramic Coffee Storage Jar
Rural elegance meets rugged practicality with these gorgeous ceramic tea, coffee and sugar jars, each sold separately. Part of KitchenCraft's popular Classic Collection, this updated design keeps the same muted pastel colours, but swaps the familiar spots for rustic painted stripes. It's designed to go beautifully with any item in the Classic Collection. The container is made of tough ceramic with...
---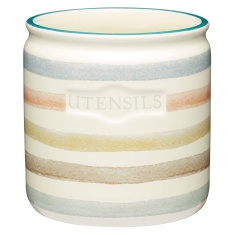 Classic Collection Ceramic Utensil Pot
The KitchenCraft Classic Collection Stoneware Utensil Holder draws on old-fashioned practicality to solve an age old kitchen problem...how to keep your utensils neatly stored away!Like all Classic Collection pieces, it's inspired by rustic farmhouse kitchenalia, and finished with elegant cream paintwork and pastel stripes. It's a simple, attractive product that works beautifully with just about any...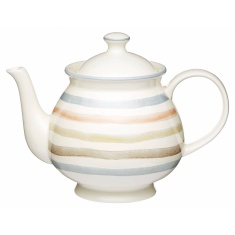 Classic Collection Ceramic Tea Pot
Once upon a time, the teapot was considered to be one of the most important 'appliances' you could keep in your kitchen. And let's face it, a steaming pot of tea is infinitely more charming than a bleeping, whirring microwave!It's this fact that inspired KitchenCraft to create this traditional teapot. Decorated in the Classic Collection's soft pastel stripes, it's a charming and practical addition...