Downtown Garden Centre
---
STORE OPENING HOURS
Monday - Saturday9:00am - 6:00pmSunday10:00am - 4:00pmBank Holiday Monday10:00am - 5:00pm
Christmas Opening Hours
As normal aside from the following days...
Christmas Eve (Sunday 24th)
10:00am - 4:00pm
Christmas Day (Monday 25th)
CLOSED
Boxing Day (Tuesday 26th)
10:00am - 5:00pm
New Year's Eve (Sunday 31st)
10:00am - 4:00pm
New Year's Day (Monday 1st)
10:00am - 5:00pm
---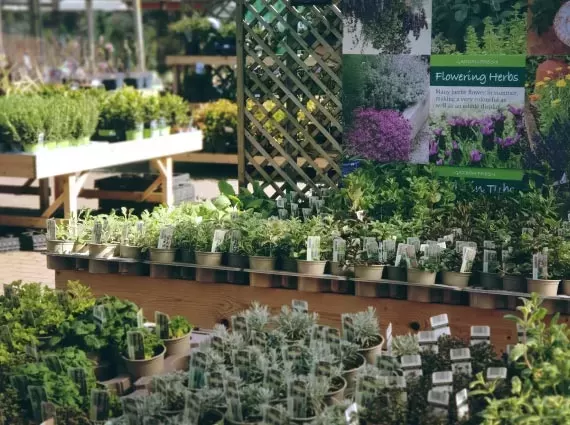 Explore our huge Garden Centre
Our Garden Centre is home to some of the biggest ranges of Garden Furniture and Garden Machinery in the East Midlands.
We've great displays of beautiful plants - indoor and out, everything you need for your pets and to attract wild birds and nature to your garden, plus an impressive array of barbecues and garden lighting and accessories.
After all that take a wander through our lovely Food Hall before taking a relaxing break in our Cafe.
---
---
---
---
---
---
Leading Brands
Dog Friendly
Free Wi-Fi
Wheelchair Accessible
Free Parking
Expert Advice
Air Conditioning
Coaches Welcome
Carry To Car Service
Parent & Child Parking
Bus Stop Outside
Plant Guarantee
Free Meeting Table
Baby Changing
cCraft Crafts Concession
---
---
Take a peak below for just a few of our incredible departments
---
---