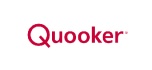 Quooker
---
---
Who are Quooker?
Quooker is well on its way to conquering the world. Since it was invented in 1970 by Henri Peteri, the boiling-water tap has become an indispensable tool in kitchens all over the world.
Quooker is a family firm, based on enthusiasm and entrepreneurship. The pride of Henri Peteri, father of Quooker directors Walter and Niels Peteri and inventor of the boiling-water tap, is still tangible.
---
Quooker Boiling Taps
The Quooker was the very first boiling-water tap in the world. Inventions like the high-vacuum insulated tank, the all-in-one taps Quooker Fusion and Flex and the series of black boiling-water taps brought about a revolution in the kitchen. Innovation 'around the sink' still continues every day. To save the climate, we must all take a step back. Consume less, make conscious choices. And although it might feel a luxury to draw boiling, chilled and sparkling or filtered water from the tap, a Quooker is a sustainable purchase.
You can find Quooker boiling taps in our Downtown Boston store as well as see our live working Quooker tap in the Fitted kitchen department.
---