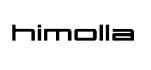 Himolla
---
---
HEAVENLY, COSY AND COMFORTABLE – UPHOLSTERED FURNITURE TO IMPRESS!
The name Himolla has stood for a unique combination of function and comfort in the field of upholstered furniture for over 70 years. It continues to fascinate, impress and provide a truly special level of comfort in the home to this day.
What once began as a small workshop has been transformed into a modern manufacturing business and, as a result, has developed into one of the largest upholstered furniture factories in Europe.
Himolla is available in-store only at Downtown Grantham. Why not visit us in-store or contact us for more information about the Himolla range and the products we offer. Our friendly teams are on hand to offer you expert advice and fantastic customer service.
---
INDIVIDUALITY
The many possible combinations of functions and the different designs available mean that each piece of upholstered furniture is a truly unique product.
FUNCTIONALITY
All of the comfort functions – ranging from the practical Pendolin corner to the revitalising massage programme – have been seamlessly integrated into the stunning design.
VERSATILITY
The product range spans from made-to-measure suites to high-tech recliners. And there is something to suit every style.
LONGEVITY
Premium Himolla quality from Bavaria guarantees an exceptionally high product quality.
---